Episode 7: Understanding Your Niche with John Hunt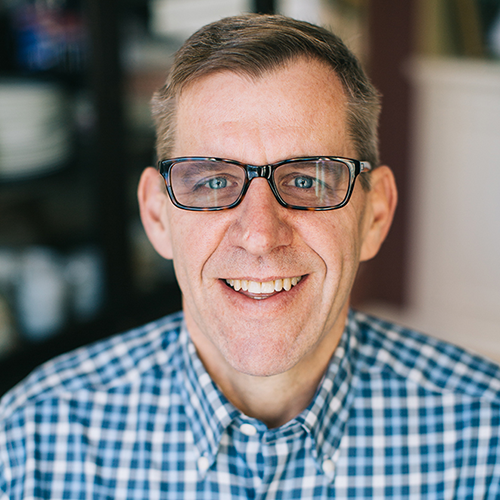 John Hunt is the senior manager of digital marketing content and e-commerce for Smead Manufacturing. Mr. Hunt has over 25-years of experience in both traditional and non-traditional media including digital strategy content creation and new product development.
He also is the host of Keeping You Organized, the weekly webcast that often features NAPO organizers and is now in its fifth season. Produced by Smead a leader in office filing products and records management systems for over 100 years that has had a long term relationship with NAPO. Through Hunt's leadership, Smead focuses on creating solutions-based content creation that builds goodwill with professional organizer and productivity consultant communities.
John is going to help us understand how organizers and productivity consultants can take this model and apply it to their own businesses.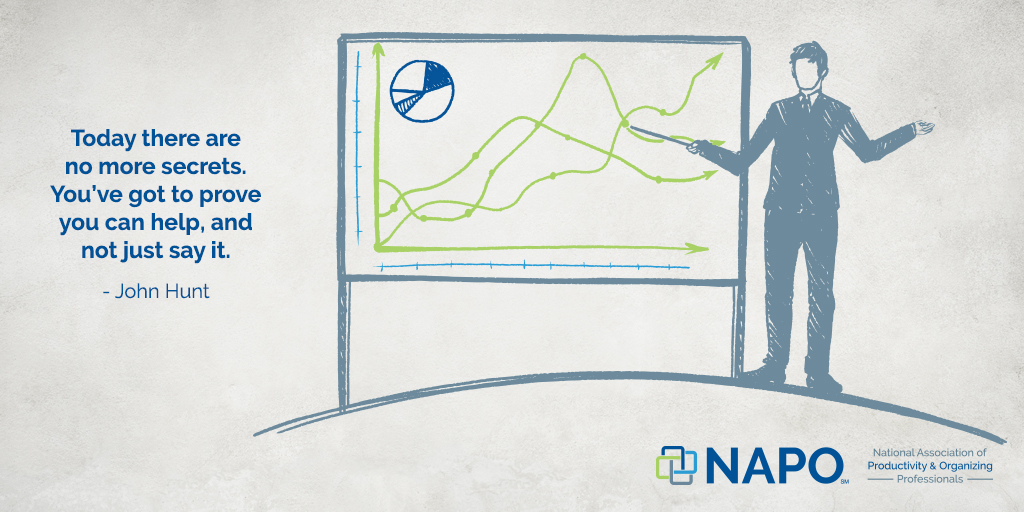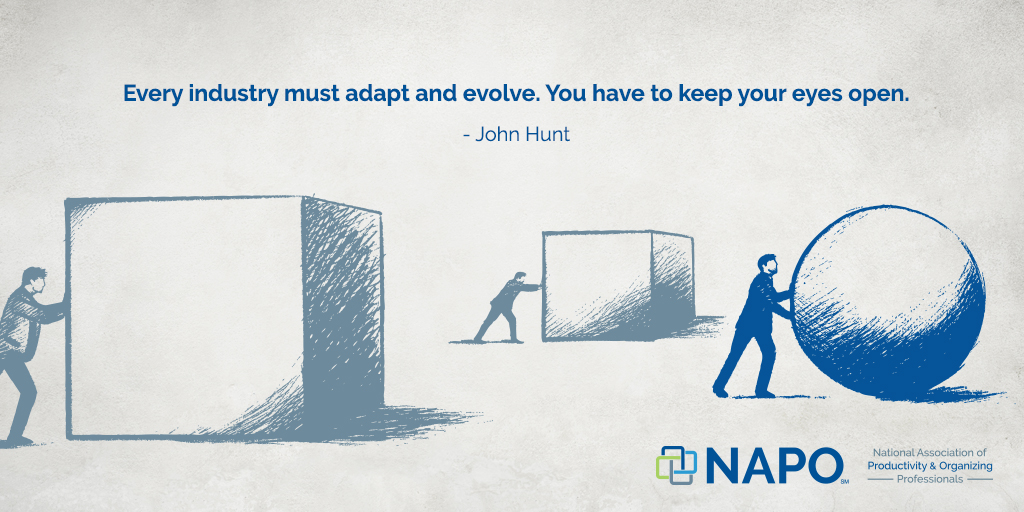 What you'll learn about in this episode:
How to build on marketing assets you already have
Ways in which NAPO partners with companies large and small
The benefits of strong relationships between service providers and product providers
The importance of developing your unique selling proposition – your niche and what makes you stand out
Using seminars to add value and capture prospects already expressing an interest in your service
Steps in nurturing a sales relationship from initial inquiry, to gathering contact, to soft touches and offering things of value, to sale
How selling starts with proving to people you can deliver, not just telling them
Why "I want to promote my (fill in the blank)!" is not the best sales pitch to get in front of an audience.
Staying ahead of the transition from a paper to a digital world
The Golden Nuggets:
"At Smead, we don't sell organizing services. We sell products. But through relationships like we have with NAPO, this really ultimately helps our end user." – John Hunt
Click To Tweet
"Before even approaching clients you need to identify how you're going to stick out in the crowd and how you can actually bring the most value to your client." – John Hunt
Click To Tweet
"Think in terms of how can I engage someone I ultimately want to do more business with and offer something of value, whether it's free or has a low barrier of entry. This is how you start a relationship with a potential client." – John Hunt
Click To Tweet
"Start that interaction with a free e-book on organizing the home office. Then we have their e-mail and can send them our monthly newsletter. Through that, they'll know you, your product and service and be ready to purchase." – John Hunt
Click To Tweet
"Most of us don't have the resources, the energy or the ability to tell everybody about our services. So it's about how to target your audience and how to target your message." – John Hunt
Click To Tweet
"As the paper product industry is in decline, we're doing a lot of research and development on what organizational tools and products will be needed in the future of office organization." – John Hunt
Click To Tweet
"You have to find a balance between genuinely listening to customer needs and giving them direction based on your expertise and experience." – John Hunt
Click To Tweet