Episode 11: Agency in your Inbox with Molly Rose Speed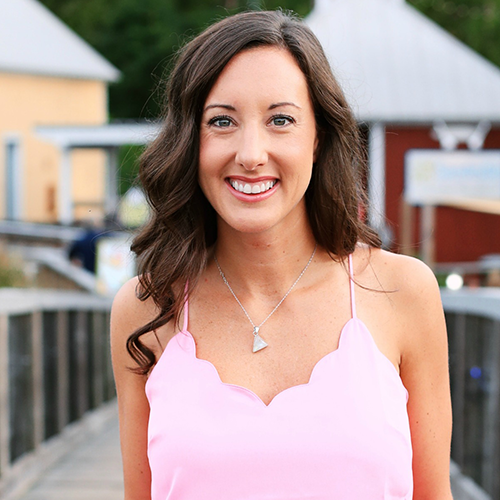 We're all stretched a little thin – we see it in our clients and we see it in ourselves. As a productivity and organization professional, adding virtual assistant services could just be a natural next step. Maybe you are wondering if taking your own business to the next level means outsourcing some business tasks. Hiring a virtual assistant just might be a game changer for you.
Guest Molly Rose Speed is the creator of the Academy for Virtual Assistants. After years as a corporate accountant cubicle dweller, Molly Rose decided to live out her mission to live a life owning her time and her unique service to the world. By helping passionate, mission driven entrepreneurs implement their ideas online through flawless tech execution, she has not only freed herself but the hundreds of entrepreneurs she's automated and streamlined. Through The Academy for Virtual Assistants, she trains others on starting successful virtual support businesses.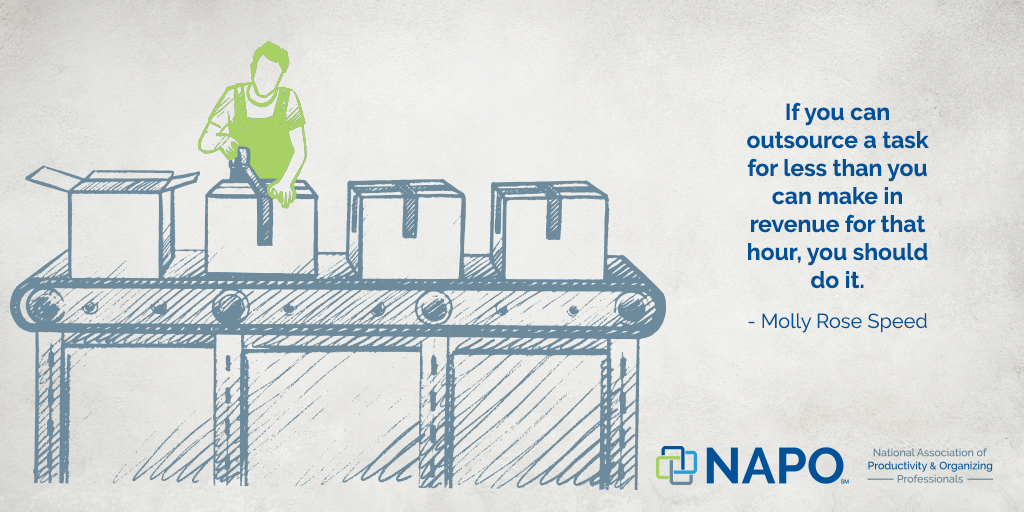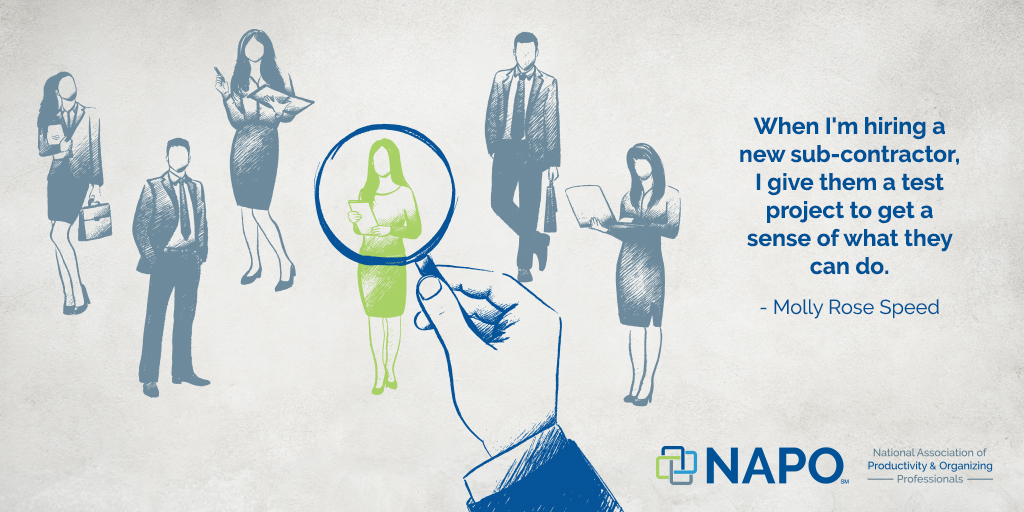 What you'll learn about in this episode:
How to find trustworthy virtual administrative professionals
The flexibility of being a virtual assistant – your clients can be literally anywhere
How to hone your skills at Academy for Virtual Assistants
Virtual assistant fee structures
Scaling a virtual assistant business by outsourcing tasks
How to add virtual assistant to services you offer
The importance of a confidentiality agreement when serving as a virtual assistant
Why working on retainer is a win-win for both you and the client
Why trust is a big factor in virtual assistant work
How to up your game to market yourself as a premium virtual assistant
The Golden Nuggets:
"If you can outsource a task for less than you can make in revenue for that hour, you should do it." Molly Rose Speed
Click To Tweet
"When I'm hiring a new sub-contractor, I give them a test project to get a sense of what they can do." – Molly Rose Speed
Click To Tweet
"I think when virtual assistants invest in themselves, their skill enhancement, it puts them on a different level that potential clients will value." – Molly Rose Speed
Click To Tweet
"Developing a relationship with the person you are assisting is extremely important. They will increasingly value your work, respect will be reciprocal, and the business is more likely to go on long term." – Molly Rose Speed
Click To Tweet
"Working on a retainer brings you stability, and it gives the client a clear set of expectations, and gives you stability in terms of hours and earning." – Molly Rose Speed
Click To Tweet
"If you pay a virtual assistant well, they will do a lot more for you. They will be problem-solvers instead of saying, 'well, I don't get paid to do that.'" – Molly Rose Speed
Click To Tweet
"You have to build up trust with a virtual assistant over time. As a VA, you're not just going to start using your client's social security and bank account info on day one." – Molly Rose Speed
Click To Tweet
"Academy for Virtual Assistants teaches you how to communicate with clients, how to manage multiple projects, stay organized, and ultimately make a profit as a virtual assistant." – Molly Rose Speed
Click To Tweet