Episode 14: Decluttering the Mind is a Great Place to Start – With Dr. Regina Lark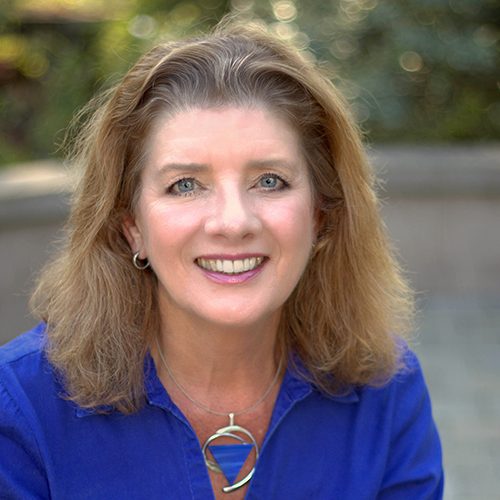 Dr. Regina Lark is the founder and owner of A Clear Path: Professional Organizing and Productivity. Dr. Lark earned a Ph.D. in U.S. Women's History from the University of Southern California then worked with the UCLA Women's Studies program. In 2008 she left higher education to start A Clear Path. Regina is a Certified Professional Organizer (CPO) and a Certified Professional Organizer in Chronic Disorganization (CPO-CD). She is a graduate of the Organizer Coach Foundation Training Program, serves as the Member Director of the National Association of Professional Organizers (NAPO), and is a member of the National Speakers' Association.
Regina specializes in working with chronic disorganization, ADHD, and hoarding, and is a relocation expert, helping families upsize or downsize from one home to the next. She is a speaker and trainer on issues ranging from hoarding, time management and productivity, women's leadership, and the power of positive thinking.
In 2017, Dr. Lark released the 3rd edition of first book, Psychic Debris, Crowded Closets: The Relationship between the Stuff in your Head and What's Under your Bed. She is also the author of Before the Big O: Professional Organizers Talk about Life Before Organizing. Regina was named one of Top 10 Organizers in Los Angeles by CBS/KCAL Channel 2, and was also awarded NAPO-LA's Most Innovative Organizer.
For fun, she writes goofy songs about clutter.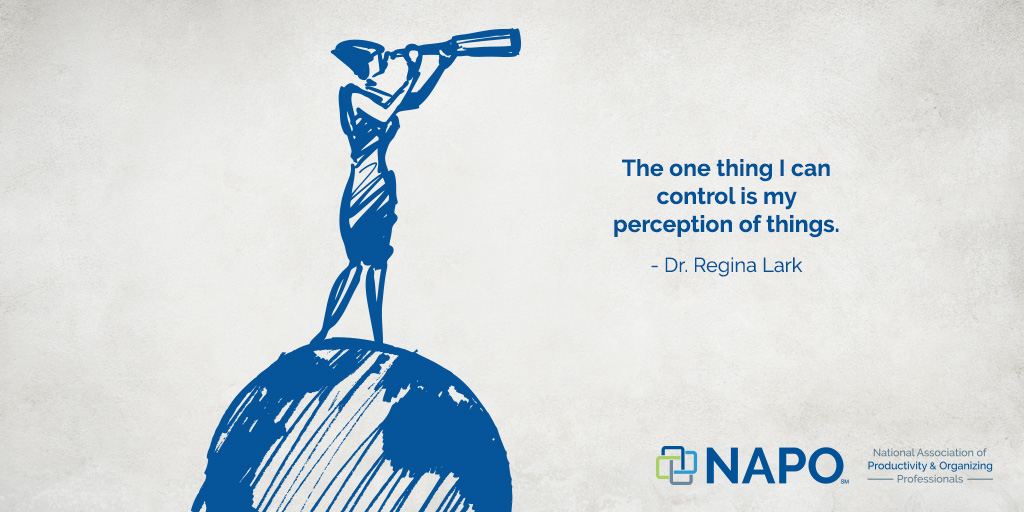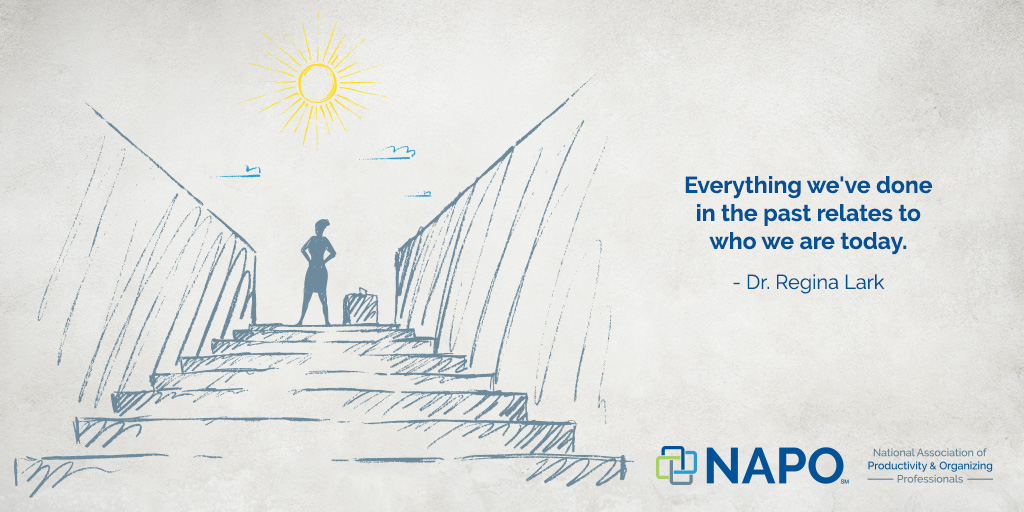 What you'll learn about in this episode:
If you ask to reorganize your friend's kitchen, that's when you know
How there are so many ways to specialize – how organization is needed in every aspect of life
Opportunities in helping aging adults with organization
How to come back from bad experiences, learn lessons and move on
Getting rid of "psychic debris" and keeping your mindset geared for success
Why getting things done is better than getting them perfect
The importance of continuous learning to hone your craft and reach for new opportunities
How to work with clients with chronic disorganization
Overcoming the "twin evils" of perfectionism and procrastination
The Golden Nuggets:
"My first job as a professional organizer was as an assistant. I was assigned to work in a house in Brentwood. The boy's bathroom. It was a big stinky mess." – Dr. Regina Lark
Click To Tweet
"The client comes in and sees what I've done. She's got her hand to her throat and tears come to her eyes and she says, 'you made art out of a mess.' And I thought, 'Yes, I did.'" – Dr. Regina Lark
Click To Tweet
"I thought, OK, I'll go get a Ph.D. It didn't occur to me that I wouldn't complete it and never occurred to me that I would fail." – Dr. Regina Lark
Click To Tweet
"Decluttering is often a matter of making the connection between the stuff in your head and what's under the bed." – Dr. Regina Lark
Click To Tweet
"I was pleasantly surprised that I was not the only one coming to organizing from somewhere totally different. I meet others with Ph.Ds, with Masters degrees, there are lawyers. There's no one path to get here." – Dr. Regina Lark
Click To Tweet
"There are moments in life that I call 'click moments' where you ask yourself why am I doing things this way? – Those click moments have helped me amp up my business and change course to a better path." – Dr. Regina Lark
Click To Tweet
"It's imperative that we clear that clutter in our own minds and really harness that fearlessness that we have in there." – Dr. Regina Lark
Click To Tweet
"My 'sticky note' advice to anyone in this business: 1. No head trash and 2. Believe in your ideas!" – Dr. Regina Lark
Click To Tweet