Episode 101: Community-Inspired Collaboration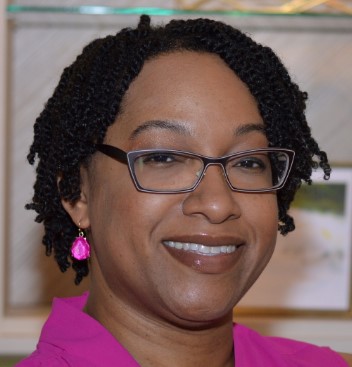 Diversity, inclusion, and representation are essential in any field. Unfortunately, most of our institutions still have a long way to go in addressing this. It's unsurprising that in response to this type of exclusion, whether intentional or not, people of color and other minorities have often formed support groups and alternative organizations where they can find much-needed solidarity and understanding. Today on the show we talk with Carolyn Rogers, an electrical and software engineer and organizer, and one of the six founders of Ebony & Orderly as well as the National Association of Black Professional Organizers (NABPO). We discuss the many positive elements of NAPO, its unfortunate lack of diversity, and some of the steps they're taking to rectify this. Carolyn reflects on how gravitating towards people who look like us is part of human nature and the important role that human connection has played in her career as an organizer. She describes how NABPO was formed out of a desire to serve a broader community, why NABPO is all about inclusivity, and how anyone can get involved. We also take a closer look at how intimate and personal being an organizer can be and why trust between a client and organizer is essential. To learn more about NABPO, building community, diversity, inclusion, and much more, make sure you tune in today!
Key Points From This Episode:
Introducing the National Association of Black Professional Organizers (NABPO) and today's guest Carolyn Rogers.
The group Ebony & Orderly and how it inspired the formation of NABPO.
How NABPO first started gaining clients and hosting conferences.
The importance of helping people see the benefits of getting organized.
The figures that have brought awareness to organizing as a career and a service.
How the COVID-19 pandemic has created a demand for organizational services.
The current state of Ebony & Orderly and how its members are supporting each other's individual journeys. 
How human connections have helped Carolyn move forward in organizing.
How the formation of NABPO came about.
Some of the diversity challenges of NAPO.
The sense of belonging that comes from being in environments that contain diversity when you're a person of color.
How minorities support each other in different industries, like engineering.
The shifts and pushback we've noticed from people when it comes to inclusivity.
Some of the shifts that have taken place in advertising and representing diversity.
The benefits that have come out of NABPO and Ebony & Orderly for the communities that they serve.
Links Mentioned in Today's Episode:
Ebony & Orderly — https://ebonyandorderly.com/
National Association of Black Professional Organizers (NABPO) — https://nabpo.org/
NAPO — http://napo.net/join