Episode 100: How to Stop Overthinking and Trust Yourself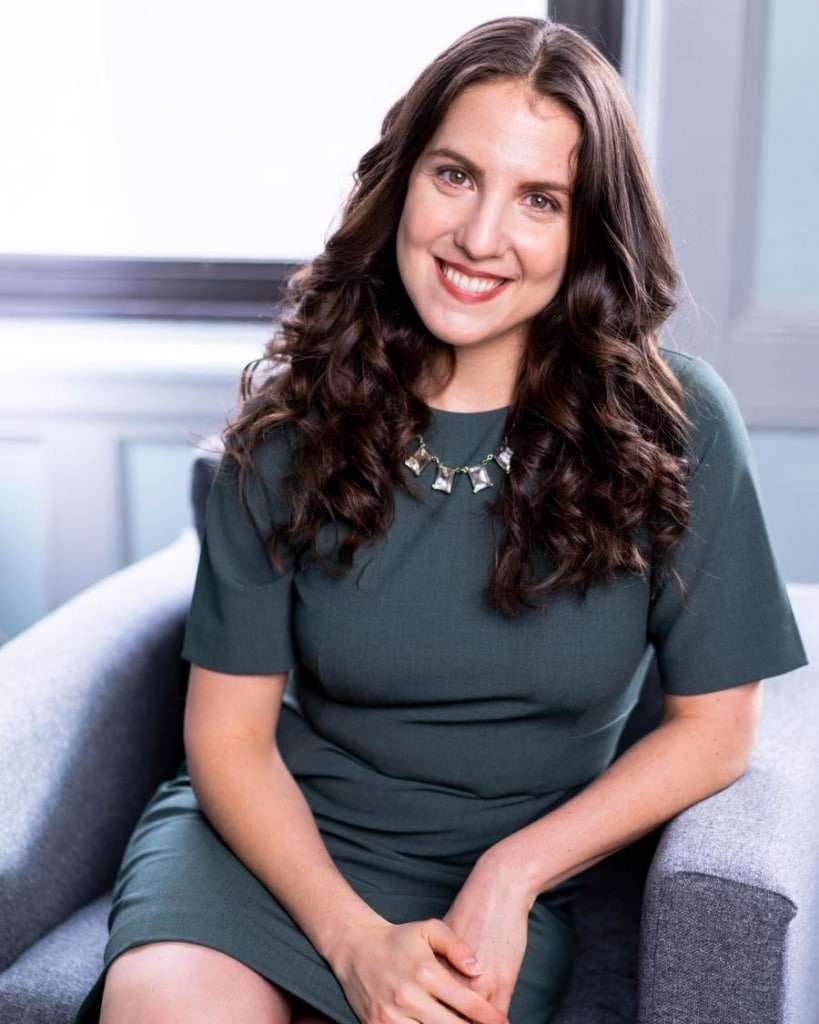 High sensitivity is a trait that affects one in five people in the general population, but today's expert guest agrees that there seems to be a much higher prevalence of this in the organizing and productivity community as well as the coaching community. Joining us today is Melody Wilding, a Highly Sensitive Person (HSP), thought leader, coach, professor of human behavior, and the author of Trust Yourself: Stop Overthinking and Channel Your Emotions for Success at Work. She's been listed as Business Insider's most innovative coach and has written for publications such as Harvard Business Review, Forbes, Fast Company, the Wall Street Journal, O Magazine, and many other high-profile publications. Tuning in you'll hear about the traits that define highly sensitive people, the percentage of people who fall into this category, and how these personality traits can create challenges for us while also being our superpower. Melody breaks down some of the common challenges we face, such as "the honor roll hangover," and explains how we can harness our emotions to have them work for us and not against us, along with some practical exercises to try. For some fascinating insight into the minds of highly sensitive people that may help you achieve success at work, tune in today!
Key Points From This Episode:
Claire's suspicion that there are more highly sensitive people in the organizing, productivity, and coaching communities.
An introduction to today's guest, Melody Wilding, and her impressive career.
Why Melody agrees that high sensitivity is more prevalent in organizing and coaching professions.
Insight into the percentage of people who are highly sensitive.
The SEED model Claire uses to differentiate highly sensitive people from others.
The STRIVE model Melody uses to describe the personality traits common among high-achieving highly sensitive people.
What Melody means by the 'honor roll hangover' and the trifecta of common qualities found in sensitive strivers.
How we can harness emotions and have them work for us, not against us.
How to protect yourself from the emotional exhaustion that may come with challenging clients and the Four Feelings Test.
How to show up in your business in a way that you feel good about.
Why highly sensitive people tend to disconnect themselves from their intuition.
Benefit from your strong inner drive while overcoming the tendency to do too much.
The value of rest in today's corporate climate, particularly for sensitive strivers.
Exercises to help you get back in touch with your 'sensitive striver sixth sense'.
Melody's final thoughts on sensitivity as a strength and superpower.
Links Mentioned in Today's Episode:
Melody Wilding — https://melodywilding.com/
Melody Wilding on Twitter — https://twitter.com/melodywilding
Trust Yourself — https://www.amazon.com/Trust-Yourself-Overthinking-Channel-Emotions/dp/1797201964
Fierce Self-Compassion — https://www.amazon.com/Fierce-Self-Compassion-Harness-Kindness-Thrive/dp/006299106X
Stand Out — napopodcast.com
Stand Out on YouTube — https://www.youtube.com/channel/UCfgICVg2b-bKSVmzoDKMrdg
NAPO — http://napo.net/join