Episode 96: Discover Your Organizing Style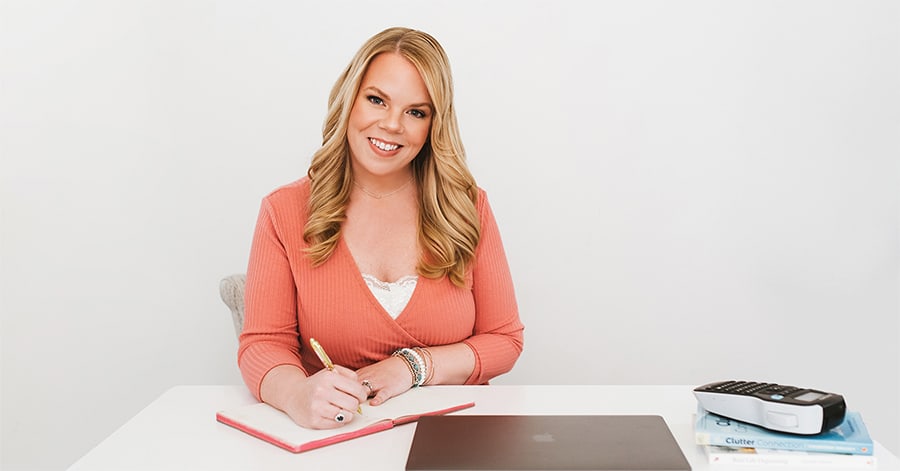 After years of struggling with clutter, today's guest realized something that would change her life forever; she didn't organize in the traditional way. Cassandra Aarssen discovered that there are, in fact, four different organizing styles. Once she knew her style, Cassandra (or Cass, as she is affectionately known) was finally able to design a system that worked for her and stay organized for good! She's now on a mission to spread the Clutterbug Organizing Philosophy and help other families who struggle with disorganization and clutter.
You may have seen her hosting Hot Mess House on HGTV, although she also offers free education and ideas through her YouTube videos, podcasts, and her amazing online Facebook support group. In today's episode, she shares why she believes that there isn't a one-size-fits-all solution for organization, and the four different organizing types that Cass calls Clutterbugs; Ladybug, Bee, Cricket, and Butterfly. We also discuss how differing organizing styles can co-exist under the same roof, and how you can encourage your children to develop their own relationships with things. Cass gives advice for listeners who are considering a less organized approach, and so much more! Tune in today to find out how Cass has been able to help millions of families transform their lives through organization and how you can do the same!
Key Points From This Episode:
Cass shares her personal struggle with clutter that drove her to start Clutterbugs [00:02:26].
Why a particular organizing system works for one person and not another [00:04:30].
Your guide to understanding different organizing styles [00:06:04].
Why Cass believes that self-confidence is half the battle when it comes to clutter [00:10:37].
Breaking down the four Clutterbug styles: Butterfly, Bee, Ladybug, and Cricket [00:11:00].
The trap that she sees professional organizers fall into with their clients [00:15:55].
How differing organizing styles can live together under the same roof [00:18:05].
How you can encourage your children to discover their relationship with things [00:26:17].
Her advice for listeners: it's okay to take a less organized approach! [00:32:20]
Links Mentioned in Today's Episode:
Cassandra Aarssen on LinkedIn — https://www.linkedin.com/in/cassandra-aarssen-5bbba22b/
Clutterbug — https://clutterbug.me/
Clutterbug on Instagram — https://www.instagram.com/clutterbug_me/
Clutterbug on Facebook — https://www.facebook.com/clutterbug.me/
Clutterbug on YouTube — https://www.youtube.com/user/OrganizedClutterbug