Episode 57: Remaining Consistent and Maintaining Extreme Focus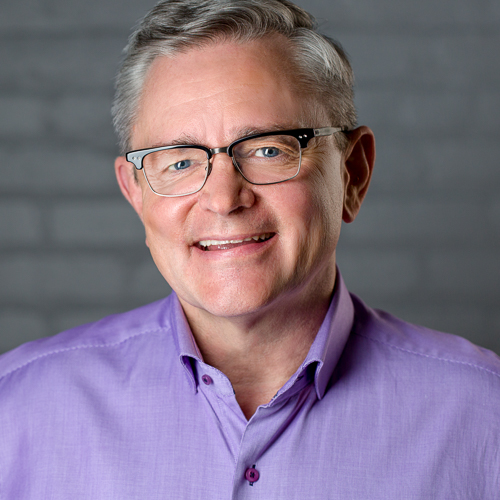 As we find ourselves in an uncertain and unknown climate, businesses are having to rethink how they operate and move forward. This clearly applies to the organizing industry too and in episode 57 of the NAPO Standout Podcast, we are joined by Mark LeBlanc to talk about how your business can not only survive the crisis but also move forward and adapt to the different opportunities it presents.
Mark's main message is one of consistency and focus; he believes that through a steadfast, yet adaptable approach to your offers and sales, you can grow in the best way possible. The biggest strategy that Mark shares is to reset your goals and measurements every 30 days. This means laying out optimistic monthly goals and then addressing each new month as a fresh page, whether you hit your targets or not. He believes this can help you stay motivated and balanced through successes and drawbacks.
Mark discusses how to set these, when to adjust them and how the current economic instability might impact all of this before we dive into the four sectors of Mark's framework for finding the right place in the market for you and your business. Tune into this episode for great advice on the organizing business!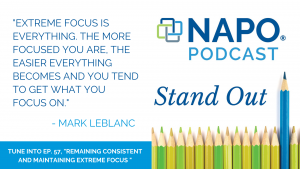 Key Points From This Episode:
Building extreme focus and the benefits that result from this pursuit.
Mark's thoughts on time frames and adjustments for monthly goals.
Applications for Mark's framework during the current crisis and uncertainty.
Adjusting benchmarks based on present conditions in order to stay flexible.
Discovering your own potential in the marketplace; the four sectors Mark references.
Reaching out and responding to the new prospects that arise in tricky times.
Rethinking your menu of offers and freshening it up with new and exciting items!
And much more!
Links Mentioned in Today's Episode:
NAPO — http://napo.net/join
Mark LeBlanc — http://www.markleblanc.com/
Mark LeBlanc Email — mark@growingyourbusiness.com
Growing Your Business — https://www.amazon.com/Growing-Your-Business-Mark-LeBlanc/dp/1931945071
Never Be the Same — https://www.amazon.com/Never-be-Same-Mark-LeBlanc/dp/1931945012
Build Your Consulting Practice — https://www.amazon.com/Build-Your-Consulting-Practice-Independent-ebook/dp/B076DLZ1ZW
Defining You — https://www.amazon.com/Defining-You-Smart-Professionals-Answers-ebook/dp/B07NPBW93D/
Skype — https://www.skype.com/en/
Zoom — https://zoom.us/