Episode 58: Becoming More Known, Liked, and Trusted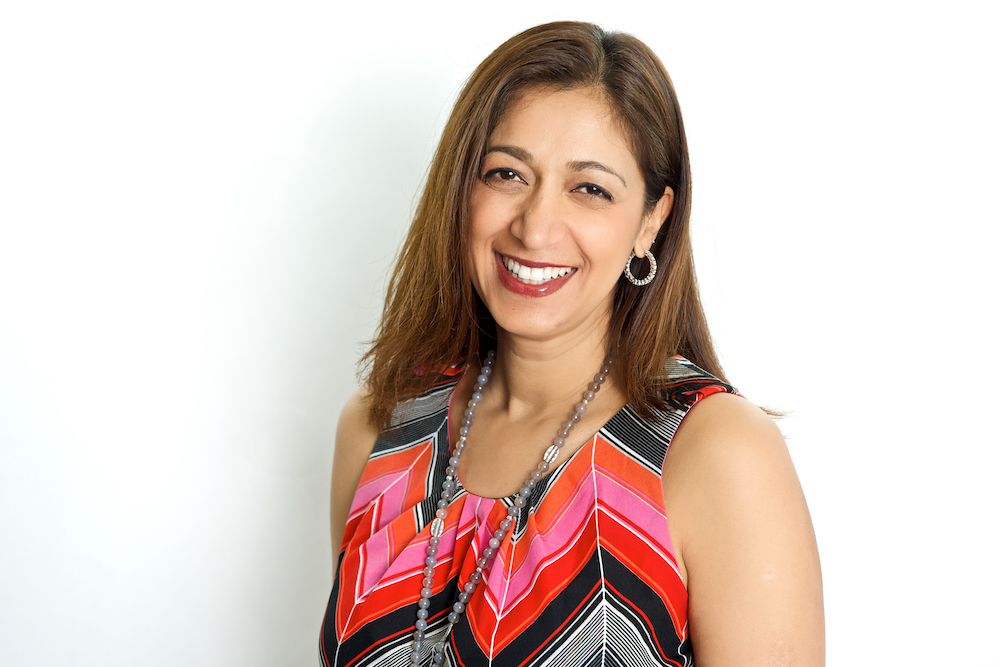 The words, 'know,' 'like,' and 'trust,' are so important when working in the organizing and productivity realm. How can professional organizers get potential clients to feel these three things about them before they have even met them, let alone hired them?
With so much noise out there, how can we be heard by potential clients? In episode 58 of the NAPO Standout Podcast, we are joined by Mridu Parikh, NAPO Member since 2010, who has mastered what it means to be known, liked, and trusted.
Mridu is a keynote speaker, productivity mentor, and bestselling author of Accomplish It: Seven Simple actions to Get the Right Things Done and Achieve Your Goals. In this podcast, Mridu shares valuable strategies that she uses to increase her value, credibility, and visibility to make sure that corporations and associations continue to enlist her services. We talk to her about website curation, consistent content creation, and her routine outward marketing strategies.
Mridu shares her advice for dealing with rejection, tailoring pitches, and we also learn of her favorite channels to promote herself and how she organizes her time to find, approach, and then get featured on them. Mridu's main piece of advice for being known, liked, and trusted is to constantly ask and have no fear while doing so. Tune into this episode to learn more about how to bridge the gap between your practice and your audience!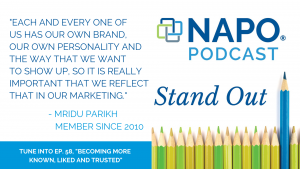 Key Points From This Episode:
The value of not having clarity about your productivity niche; allowing your career to flow.
Using design and brevity to let clients know what you do instantly on your website.
Specifics of Mridu's self-promotion: reaching out to podcasts, using templates, etc.
The value of constantly reaching out for opportunities and also dealing with rejection.
Mridu's favorite media outlet – podcasts – and how she wins clients through freebie offers.
Increasing the likelihood of a 'yes' by doing a potential interviewer's research for them.
The revenue-generating potential of podcast features and how it is a long term game.
And much more!
Links Mentioned in Today's Episode:
Mridu Parikh — https://lifeisorganized.com/
Mridu Parikh on YouTube — https://www.youtube.com/channel/UC9g1pznEDOISty6KLLiEdvA
Mridu Parikh on Facebook — https://www.facebook.com/LifeIsOrganized
Mridu Parikh's Blog — https://lifeisorganized.com/business/
Accomplish It — https://www.amazon.com/Accomplish-Simple-Actions-Things-Achieve/dp/1796548162
Mridu Parikh's 21 Killer Productivity Hacks — http://lifeisorganized.com/hacks/
APPO — https://www.appo.org/
Sarah Karakaian on LinkedIn — https://www.linkedin.com/in/skarakaian/
NAPO — https://www.napo.net/