Episode 61: Using Your Intuition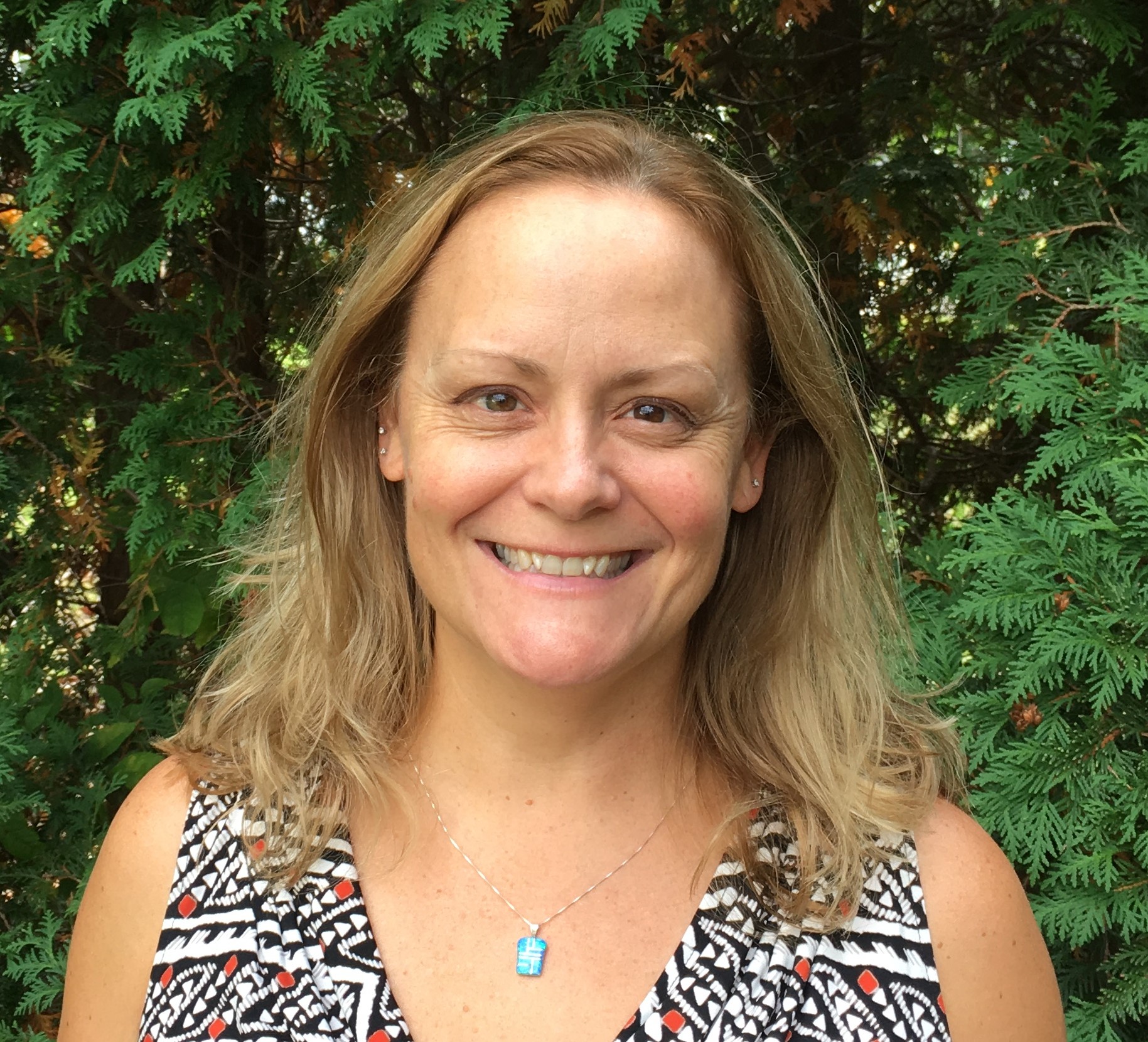 Do you trust your gut? I mean, do you really listen to it and follow your intuition? Or, do you second guess yourself and sometimes make things harder for yourself than they need to be? How do we tap into the gut feeling more to help us make better decisions in life, and relationships, and in our business? In episode 61 of the NAPO Standout Podcast, we are joined by Melissa Belliard, NAPO Member since 2014, and a professional organizer at Living Peace in Arlington, MA.
Melissa is committed to helping her clients find an organizing system that works for them with compassion and creativity, and her intuition has guided her in ways she never expected! In this episode, Melissa shares some of the ways that she uses her own intuition, what that might look like, and how you can tap into your own intuition in a way that will improve your personal and professional life. Tune into this episode to learn more!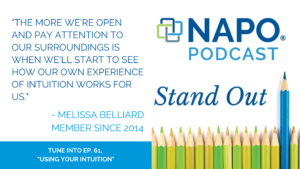 Key Points From This Episode:
Melissa talks about intuition and how it can help us in times when our intellect cannot.
Kinaesthetic learning and how Melissa uses her intuition to tune in with her kids and clients.
How we can develop a relationship with our body and our intuition by tuning out distractions.
The three styles of intuition – vision, voice, and vibration – and Melissa's experience of them.
Tips and tricks for dealing with clients who are stuck or 'churning' by shifting energy.
Releasing what is not yours, and asking your intuition questions in mundane moments, like in the shower or while doing chores.
And much more!
Links Mentioned in this episode:
Melissa Belliard on LinkedIn — https://www.linkedin.com/in/melissa-belliard-b53142a/
Living Peace — https://www.living-peace.com/
Living Peace on Facebook — https://www.facebook.com/LivingPeace/
NAPO New England — https://napo-newengland.com/
The Intuitive Way — https://www.amazon.com/Intuitive-Way-Definitive-Increasing-Awareness/dp/1582702403
Penney — Peirce https://www.penneypeirce.com/
NAPO — http://napo.net/join