Episode 46: Unlocking Generational Codes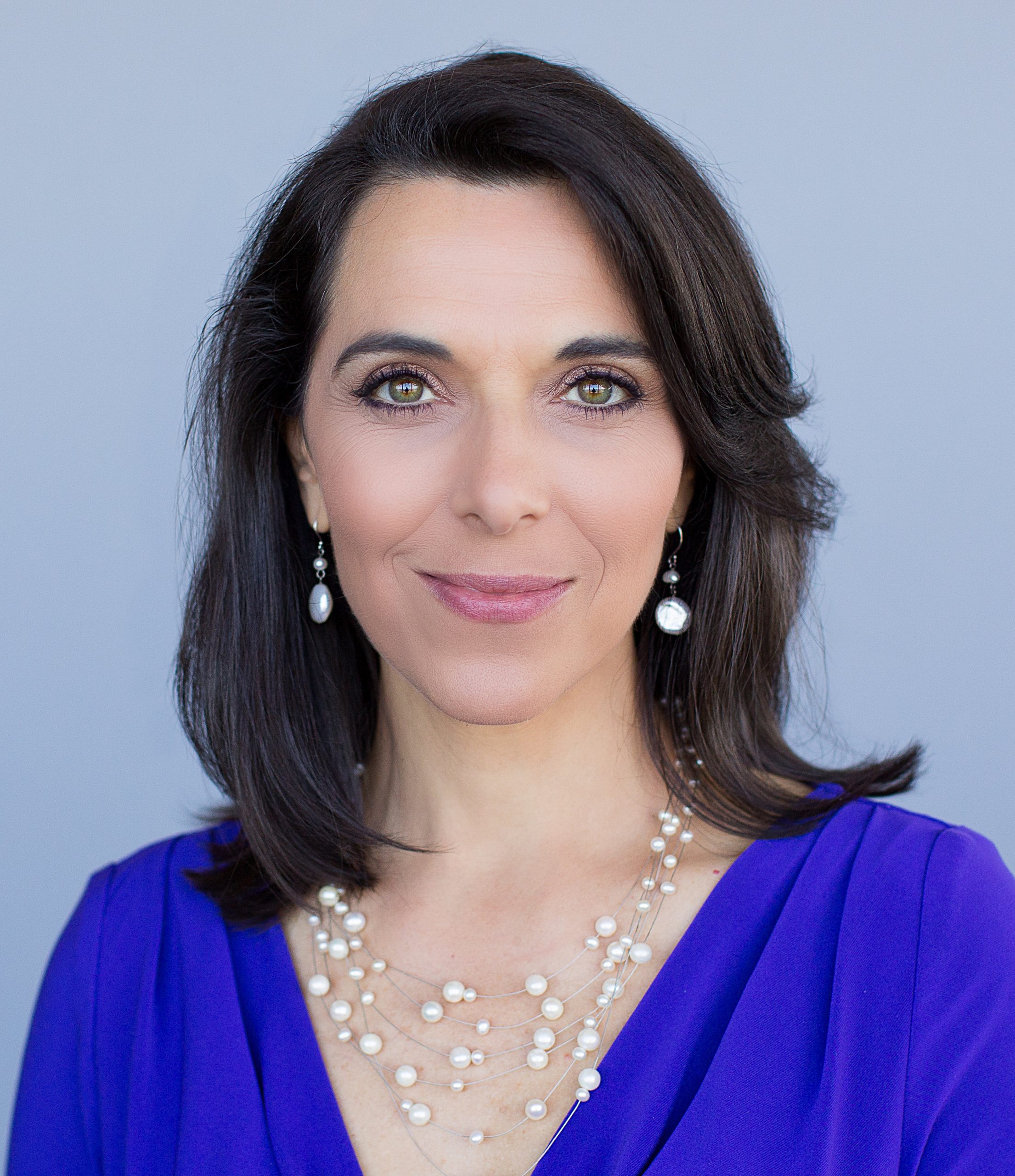 Episode 46 of the NAPO Standout Podcast features Anna Liotta, who is a speaker, generational expert, and author of Unlocking Generational Codes. With many years of experience, Anna has so much to offer organizing professionals when considering the influence of generational differences and relationships.
In this podcast, Anna breaks open some tightly wound dynamics and difficulties that affect us all. We talk about Anna's upbringing and how this connects to her work now and from there we start to look at the characteristics of each generation and how they are connected through families and organizations. Anna shares some of the defining attributes and recognizable features of each generation and how picking up on these cues can help us with clients. We also discuss complex spaces that might serve many different needs and expectations, misunderstandings and landmines with inter-generational communication and some of the trends we see in today's landscape.
To better understand these dynamics and how they impact your relationships and work, be sure to tune into this episode!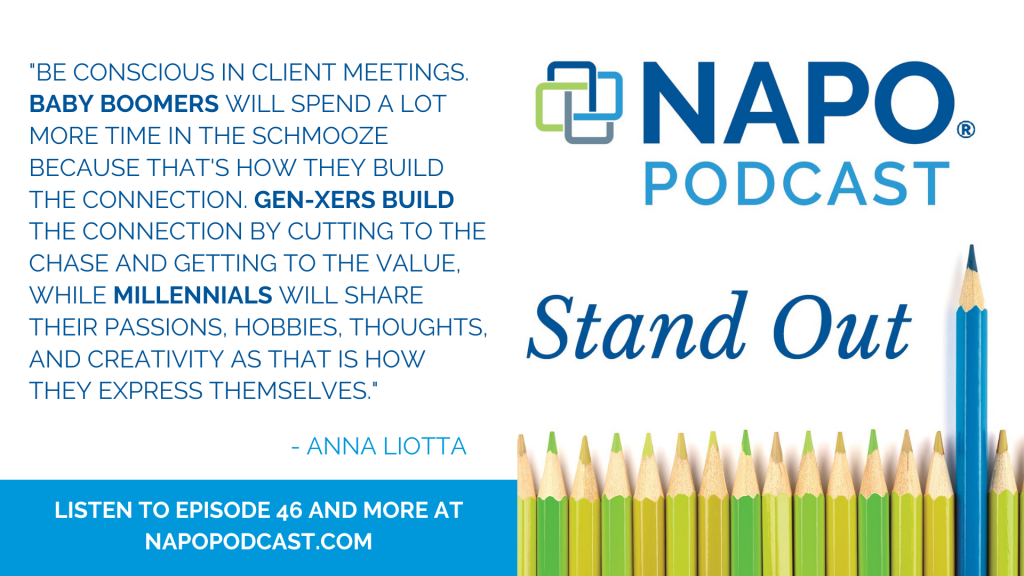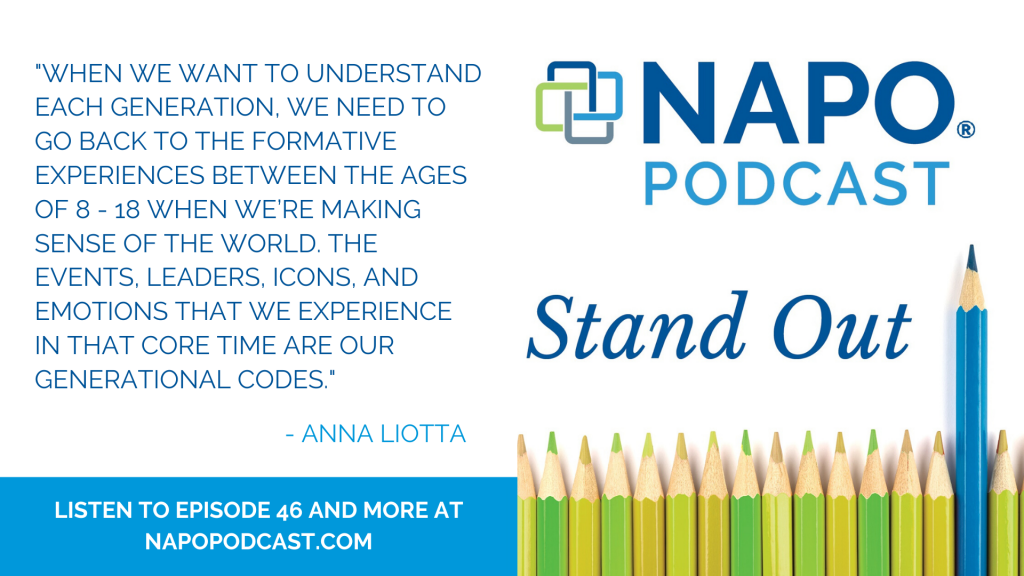 Key Points From This Episode:
Anna's lifelong connection to organizing and how it is tied to relationships.
An introduction to the different generations and how they are connected.
Some common inter-generational misunderstandings and misconceptions.
How to build family or professional spaces that are complex and serve generational diversity.
The role of gender norms in each generation.
Anna's advice to organizers from older generations approaching evolving cultural norms.
And much more!
Links Mentioned in Today's Episode:
 NAPO — https://www.napo.net/page/education
Sarah Karakaian — https://www.linkedin.com/in/skarakaian
Anna Liotta — https://annaliotta.com/
Anna Liotta on Twitter — https://twitter.com/annaliotta
Unlocking Generational Codes — https://www.amazon.com/Unlocking-Generational-CODES-Understanding-Generations-ebook/dp/B0068U4IU4
Resultance Inc. — https://resultance.com/
Amazon — https://www.amazon.com/
Microsoft — https://www.microsoft.com
PGA — https://www.pgatour.com/
Merrill Lynch — https://www.ml.com/
Bloomberg — https://www.bloomberg.com/
Pike Place Fish Market — https://www.pikeplacefish.com/
Sundance — https://www.sundance.org/festivals/sundance-film-festival