Episode 45: Insights into the Mexican Organizing Industry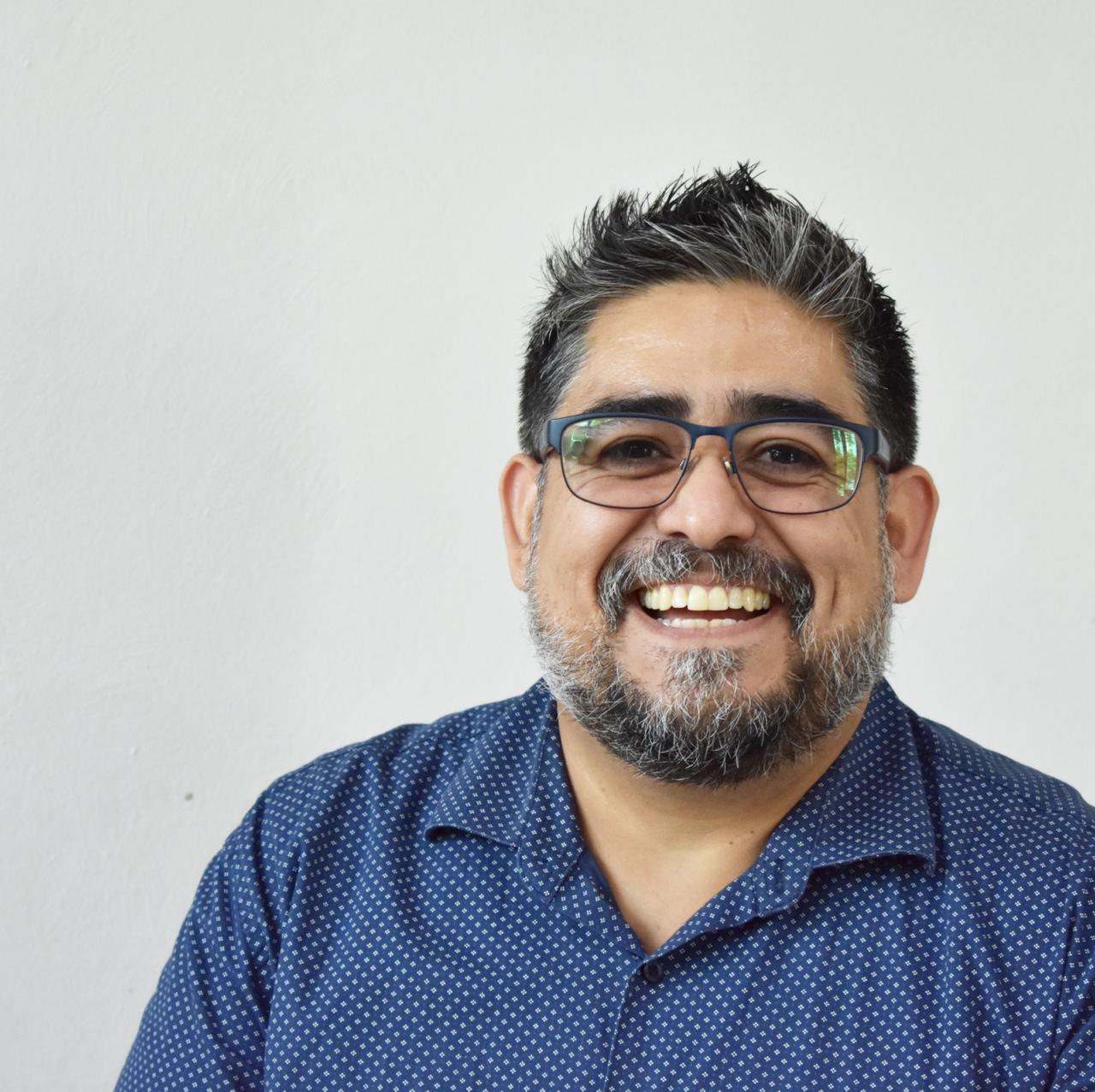 Episode 45 of the NAPO Standout Podcast features Nacho Eguiarte, CPO and NAPO member since 2013 who will share his experiences of working within the Mexican organizing industry.
Nacho is an architect by trade, as well as a qualified grief counselor and has been writing a Spanish blog about organizing since 2012. Along with this, he is also a NAPO Golden Circle member, an ambassador for the NAPO Spanish speaking members and a NAPO University Spanish speaking instructor. He is the first Latin American to achieve the CPO credential from the Board of Certification for Professional Organizers in the US!
The Mexican organizing industry is a small, but growing and dynamic market, with Nacho leading the charge. He gives us some insights into how he has grown his business in this burgeoning market and how anyone in similar circumstances can do the same. He also stresses the importance of continued education, rather than simply relying on what you know.  Along with this, Nacho also shares his thoughts on creating community, finding clients and the importance of being happy in the work you do. He is an inspiring guest, who has achieved a great deal and has not let things, that many would perceive as obstacles, stand in his way. To hear more from this incredible organizer, be sure to join us!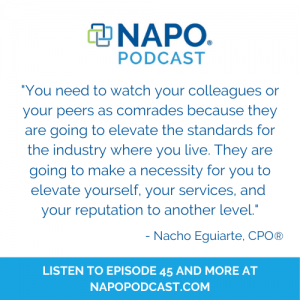 Key Points From This Episode:
How Nacho discovered organizing and productivity and turned it from a hobby into a career.
Some insights into what the professional organizing industry is like in Mexico.
Tips to make a living if you are getting started or live in a place with a small market.
Having literature that is accessible in different languages will open up the industry.
Creating a community, rather than competitors, is beneficial to you and the industry at large.
How the organizing community stays in contact and mobilizes in Mexico.
The cultural mindset around organizing in Mexico is both similar and different to the US.
And much more!
 Links Mentioned in Today's Episode:
Nacho Eguiarte — https://www.nachorganiza.com/
Nacho Eguiarte on Twitter — https://twitter.com/nachorganiza
Nacho Eguiarte on Instagram — https://www.instagram.com/nachorganiza/
Nacho Eguiarte on Facebook — https://www.facebook.com/NACHOrganiza/
NAPO University — https://www.napo.net/page/Education
Join NAPO — https://www.napo.net/page/joinNAPO
Hoarders — https://www.imdb.com/title/tt1497563/
Clean House — https://www.imdb.com/title/tt0381740/
Geralin Thomas — https://www.linkedin.com/in/geralinthomas
ICD Clutter-Hoarding Scale — https://www.challengingdisorganization.org/clutter-hoarding-scale-
CQLS — https://www.challengingdisorganization.org/clutter-quality-of-life-scale–cqls–for-pos
Conquering Chronic Disorganization on Amazon — https://www.amazon.com/Conquering-Chronic-Disorganization-Judith-Kolberg/dp/0966797000
ICD — https://www.challengingdisorganization.org/
Alison Lush — http://alisonlush.ca/
Simon Sinek — https://simonsinek.com/