Episode 36: Multiple Revenue Streams from Your Productivity Business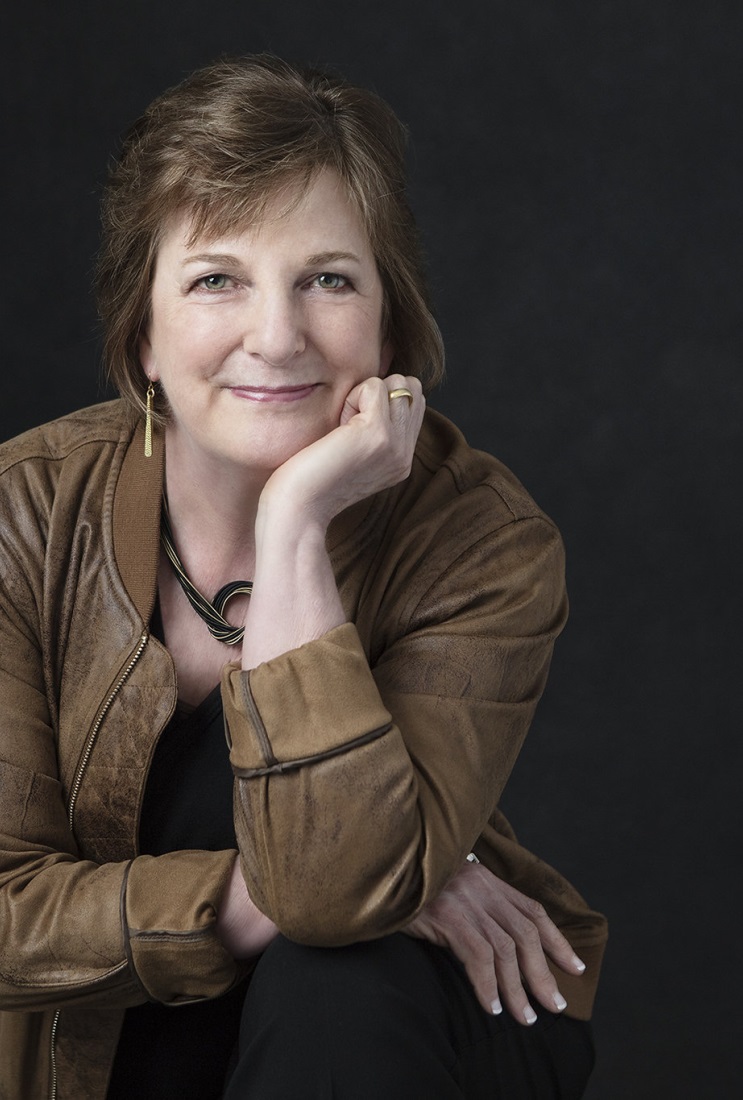 In this episode of Stand Out Anne Blumer, CPO, founder of Solutions for You, Speaker, Author and NAPO Member since 2003, shares her insights about leveraging your work in organizing and productivity into multiple revenue streams and how this can help your business in so many ways. Anne has been in the field and a member of NAPO for almost two decades, growing her business as her life and the world around her as evolved. Her most recent book, Mastering the Business of Organization is a comprehensive guide to getting started and moving up in the organizing profession and is pretty much a must read at this point. She gives us some great insight into what has kept her going and progressing in her wonderful career, how things have changed and the important moments that have shaped her journey. She also offers some great advice regarding education, training, subcontracting and the need for taking imperfect action. For all this and more, be sure to listen.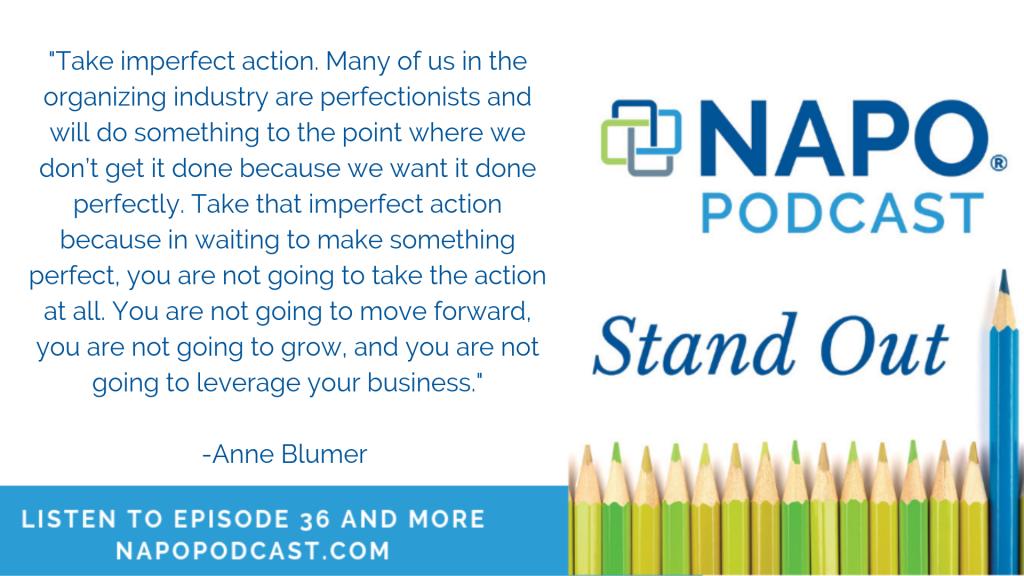 Key Points From This Episode:
Anne's corporate work before organizing and productivity.
Why multiple revenue streams can see you through tumultuous times.
How Anne effectively prepared for the 2008 economic downturn.
Ideas for organizers in terms of creating different streams of income.
The joys and benefits of subcontracting on big jobs.
Getting over your fears and learning new skills through practice.
Niching as an alternative to diversifying your revenue streams.
Keeping your work in organizing fresh and profitable.
And much more! 
Links Mentioned in Today's Episode:
NAPO — https://www.napo.net/education
Solutions for You — https://solutionsforyou.com/
Anne Blumer on Linkedin — https://www.linkedin.com/in/anneblumer
Twitter — https://twitter.com/solutionsforyou
Solution for You On Instagram — https://www.instagram.com/solutionsforyouorganizing/
Solution for You On Facebook — https://www.facebook.com/SolutionsForYouOrganizing/
Coach Approach for Organizers — https://coachapproachfororganizers.com/
Institute for Challenging Disorganization — https://www.challengingdisorganization.org/
Institute for Professional Organizers — https://www.instituteprofessionalorganizers.com/
Mastering the Business of Organization — https://www.amazon.com/Mastering-Business-Organizing-Profitable-Professional/dp/1483495388
Get Organized Today — https://www.amazon.com/Get-Organized-Today-Experts-Strategies/dp/096449065X/
Japanese Association of Life Organizers Conference — https://jalo.jp/archives/category/english/
Get Rich Organizing — https://www.amazon.com/Get-Rich-Organizing-Professional-Profitable/dp/0578020513
Denslow Brown — https://coachapproachfororganizers.com/trainers.html#db
Virtual Organizing — https://organizingu.teachable.com/p/virtual-organizing
Zoom — https://zoom.us/