Episode 37: Becoming a KonMari Certified Entrepreneur with Michele Vig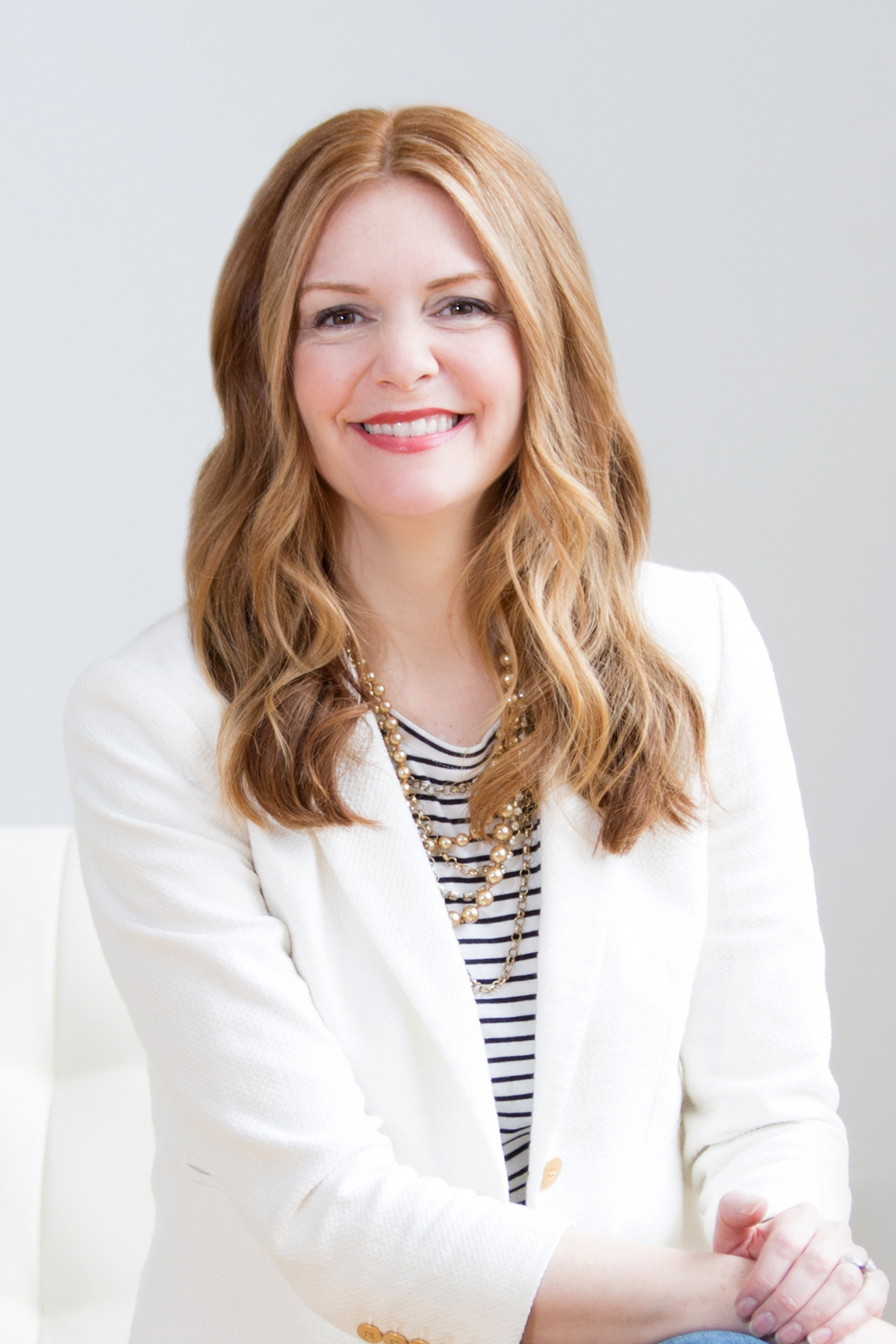 Whether you love it or you hate it, it's time we talk about the method that is shaking-up our very industry as we speak; the KonMari method. Our guest on Episode 37 of the Stand Out Podcast is entrepreneur and official KonMari certified consultant, Michele Vig.
In 2017, Michele decided to lead her life with her heart rather than her head and left corporate America to start her own company, Neat Little Nest. We will learn more about Michele's entrepreneurial journey; why she decided to become a KonMari consultant, what that has meant for her business, and how you can become one too. We also take a deeper look into why Michele believes that finding your own why is one of the first things you should do to help your business really take off. By the end of this episode, you'll have loads of insightful and practical business advice, as well as expert tips and methods to help you find what it is you love – and go for it!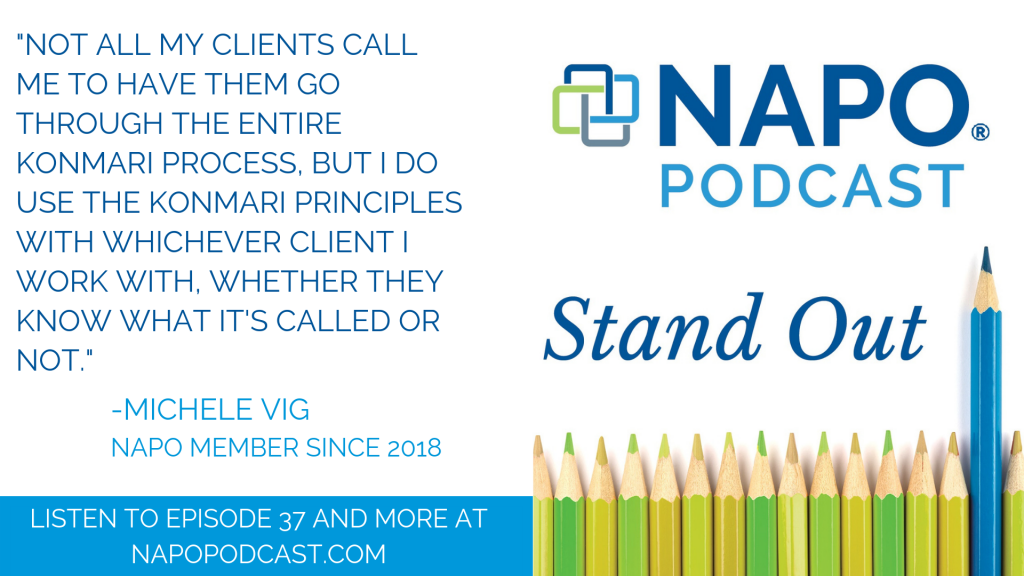 Key Points From This Episode:
Why the KonMari method is so popular.
How a blog sparked Michele's career.
Preparing your life for entrepreneurship.
Discover how to become KonMari certified.
Handling a client who is resistant to the method.
What makes the KonMari philosophy unique.
Do clients stay organized after the KonMari?
Industry criticism of the KonMari method.
And much more! 
Links Mentioned in Today's Episode:
Tidying Up on Netflix — https://www.netflix.com/za/title/80209379
KonMari method — https://konmari.com/
Neat Little Nest — https://www.neatlittlenest.com/
Michele Vig on Instagram — https://www.instagram.com/neatlittlenest/?hl=en
Michele Vig on LinkedIn — https://www.linkedin.com/in/michelevig
Michele Vig on Twitter — https://twitter.com/NeatLittleNest
NAPO Conference — https://www.napo.net/page/conference_about
NAPO Education — https://www.napo.net/page/education
Join NAPO — https://www.napo.net/page/joinNAPO
The Life-Changing Magic of Tidying Up — https://konmari.com/products/the-life-changing-magic-of-tidying-up