Episode 2: All Things Marketing with Drew McLellan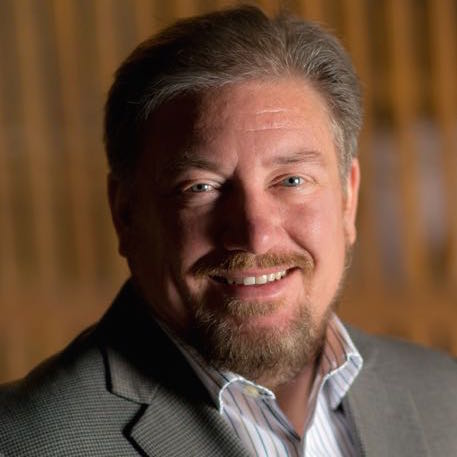 Drew McLellan has worked in advertising for 30+ years and started his own agency, McLellan Marketing Group in 1995 after a five-year stint at one of the world's largest agencies, Young & Rubicam.  
He is considered a national marketing expert. He launched MMG's blog in 2006 and it has been on the AdAge Top 150 from the list's inception in 2008. His first book, 99.3 Random Acts of Marketing, was published in 2003 and Drew and Australian marketer Gavin Heaton created the Age of Conversation series of crowdsourced books in 2007. To date, the AOC series has raised over $50,000 for charity.
Drew's writing has appeared in Forbes, The Washington Post, Entrepreneur Magazine, New York Times, CNN, BusinessWeek, and many others. The Wall Street Journal calls him "one of 10 bloggers every entrepreneur should read."
His favorite topics include all things marketing and entrepreneurial, being a dad and how the Los Angeles Dodgers keep breaking his heart.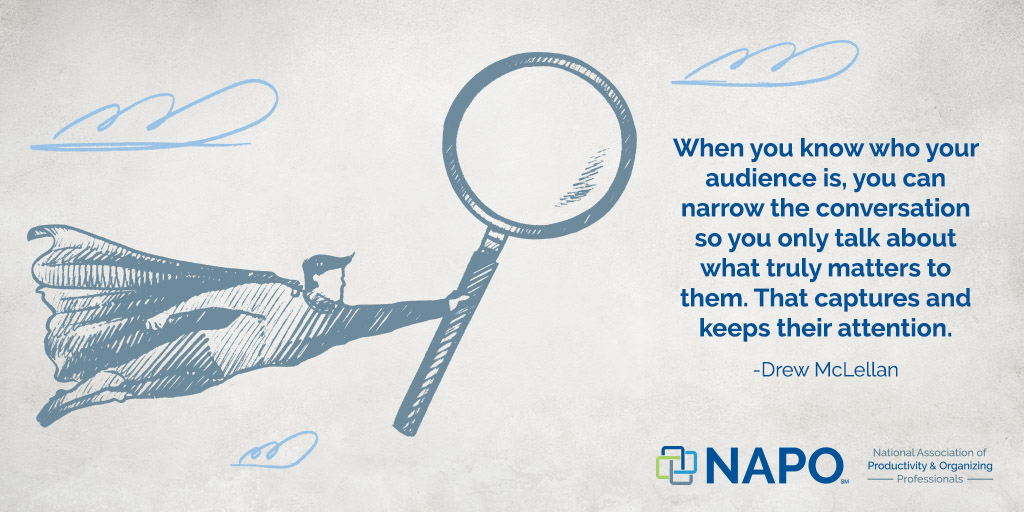 What you'll learn about in this episode:
Why having a clear picture of who you are as a business is the best tool when it comes to marketing
How to figure out who your "sweet spot clients" are
How walking away from business can be the best thing you can do for your business
Why the channel you should be paying the most attention to is your own website
Why your website needs to be mobile ready
How do you show you're serious as a professional
Should you be blogging
How many clients do you really need
In order to buy, your clients have to know, like and trust you
Why ratings and reviews are so important
How to come up with blog content consistently
How to "slice and dice" your social content
The Golden Nuggets:
When it comes to marketing, casting too wide of a net simply means you are going to catch a lot of prospects or customers that you really do not want. – @DrewMcLellan
Click To Tweet
When we start our business, we believe that any dollar is a good dollar. But you quickly learn that earning some dollars actually costs you a great deal more. – @DrewMcLellan
Click To Tweet
Everyone wants to know what the hot new channel is but that's not where we should focus. We need to pay attention to where our audience is already hanging out and be there. – @DrewMcLellan
Click To Tweet
My marketing advice for 2018? Do fewer things but do them more often and better. Three marketing tactics delivered with consistency and excellence beats 10 tactics any day. – @DrewMcLellan
Click To Tweet
If you only have time to pay attention to one aspect of your marketing, it should be your own website. That's the workhorse for any business. – @DrewMcLellan
Click To Tweet
Marketing is not a quick fix, so if anyone promises you instant results -- they're lying. – @DrewMcLellan
Click To Tweet
We think of marketing as constant seed planting. You just keep scattering them about because you don't know which ones will take root. When we talk to clients, we tell them that they're the Johnny Appleseed of their business. – @DrewMcLellan
Click To Tweet
Remember that to buy something, people have to know, like and trust you. They have to know who we are; they have to like us; and they have to trust us whether they're buying a tube of toothpaste or a car. – @DrewMcLellan
Click To Tweet
For me, blogging is never about selling. I just ask myself what are our clients worried about and how can I relieve that worry? – @DrewMcLellan
Click To Tweet
Marketing is permission based today, which means that we must know who we serve and go out of our way to be helpful in that service. You'll always come out ahead if you take that route. – @DrewMcLellan
Click To Tweet
When it comes to social, don't try to be a mile wide and an inch deep. Far better to only be a couple inches wide but a mile deep so you can create relationships. – @DrewMcLellan
Click To Tweet
Ways to connect with Drew McLellan: