Episode 52: Administrate Your Facebook Group(s) Like a Pro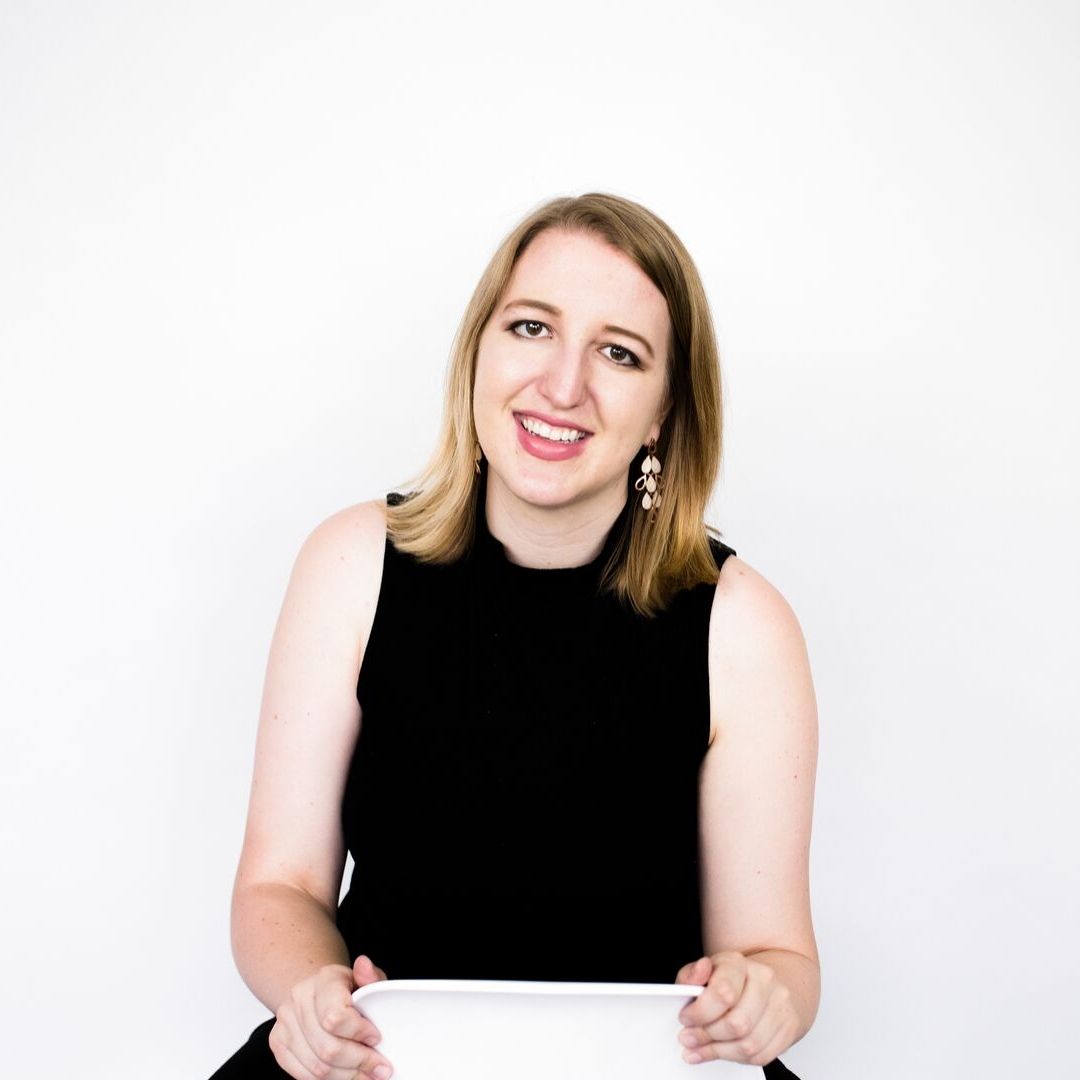 In episode 52 of the NAPO Standout Podcast, we are joined by Jenna Redfield, founder of Twin Cities Collective. Jenna shares insights she has gained in becoming a social media strategist, online community leader, and Facebook group administrator.
After finishing college, Jenna took over the Twin Cities Collective Facebook group as a way of finding employment and connecting people. The changes she made to the platform ended up growing it to the point where it became the focus of her business. After learning the ins and outs of group administration and synchronizing social media platforms to maximize their yields, Jenna has many tips for how the productivity expert can enhance their services through proper use of Facebook groups. Jenna gets into the advantage of groups over pages, the value of setting strict guidelines, and the mutual benefits of groups for administrators and members.
Tune into this episode for methods on gaining popularity, leveraging client movement across platforms, and keeping group activity high in as little time as possible!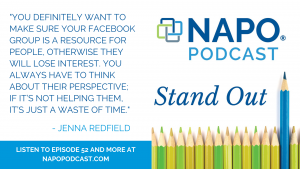 Key Points From This Episode:
The advantages of a Facebook group over a Facebook page.
Facebook groups and events bypass the noise of ads and self-promotion.
It is not essential but recommended to have a business page before starting a group.
How productivity experts can enhance their services through groups.
Increase your group's success by urging posting, defining your goals, and being passionate.
Group membership makes Facebook more fun, affects its algorithms, and brings in business.
And much more!
Links Mentioned in Today's Episode:
NAPO — https://www.napo.net/
Jenna Redfield on LinkedIn — https://www.linkedin.com/in/jennaredfield/
Jenna Redfield on Twitter — https://twitter.com/jennaredfield
Jenna Redfield on Instagram — https://www.instagram.com/jennaredfield/
Twin Cities Collective — https://www.twincitiescollective.com/
Twin Cities Collective on Instagram — https://www.instagram.com/twincitiescollective/
Nextdoor App — https://nextdoor.com/?noredirect=True
Jenna Kutcher — https://jennakutcher.com/
The Goal Digger Podcast — https://podcast.jennakutcher.com/