Episode 53: It's Never Too Late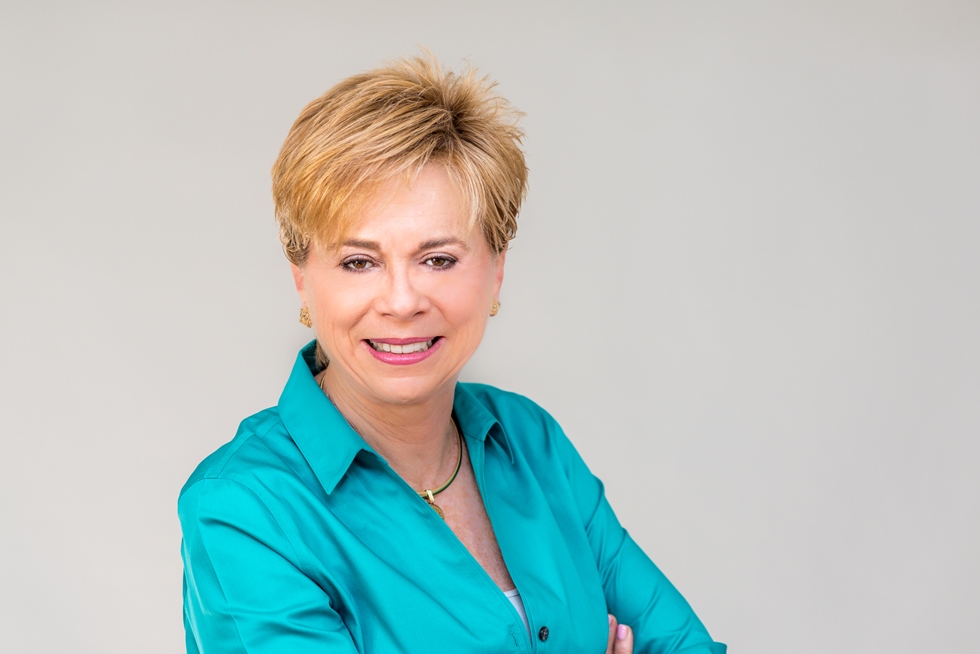 In episode 53 of the NAPO Standout Podcast, we are joined by June Carter, CPO and NAPO Member since 2013! June is an entrepreneur, professional organizer, and home stager. She is also the founder of Corporate Interior Solutions and Get Your Stuff Together Solutions. June operates on the belief that it's never too late to transition into the career of your dreams in organizing and productivity, home staging, or any other subset of organizing.
June speaks from personal experience, telling us about how a crisis in the New York office furniture interior design business forced her to make a complete career switch. She moved to Florida, where she discovered home staging and then had the epiphany that this new path gelled surprisingly well with professional organizing. She delves into how educating herself and drawing on governmental training facilities helped her handle the different steps along the way of this sudden change in career. June also shares how a decision to stop working so hard led her to become a time management professional and how the resources provided by NAPO played a fundamental role in her transition.
Tune into this episode for tips and tricks on how to transition into organizing and productivity and the possibility of making these changes well into your 50s, 60s and further!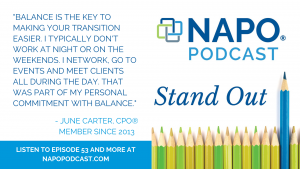 Key Points From This Episode:
June's advice for those hoping to change careers and start their own business.
How June started finding greater success in work after she decided not to work as hard.
The role of time management and commitment to balance in June's success.
How senior citizens can be more in touch with youth trends: using social media.
The biggest barrier to transitioning careers: fear.
What to do to mitigate fear: tap into peers as sounding boards and information resources.
And much more!
Links Mentioned in Today's Episode:
NAPO — https://www.napo.net/
Sarah Karakaian on LinkedIn — https://www.linkedin.com/in/skarakaian
June Carter on LinkedIn — https://www.linkedin.com/in/june-carter-6bba376/
GYST — https://gystsolutionsfl.com/
International Association of Home Staging Professionals — https://iahsp.com/
Coach Approach for Organizers Foundation — https://coachapproachfororganizers.com/
Small Business Development Centers — https://www.sba.gov/