Episode 41: How to Prepare for a Disaster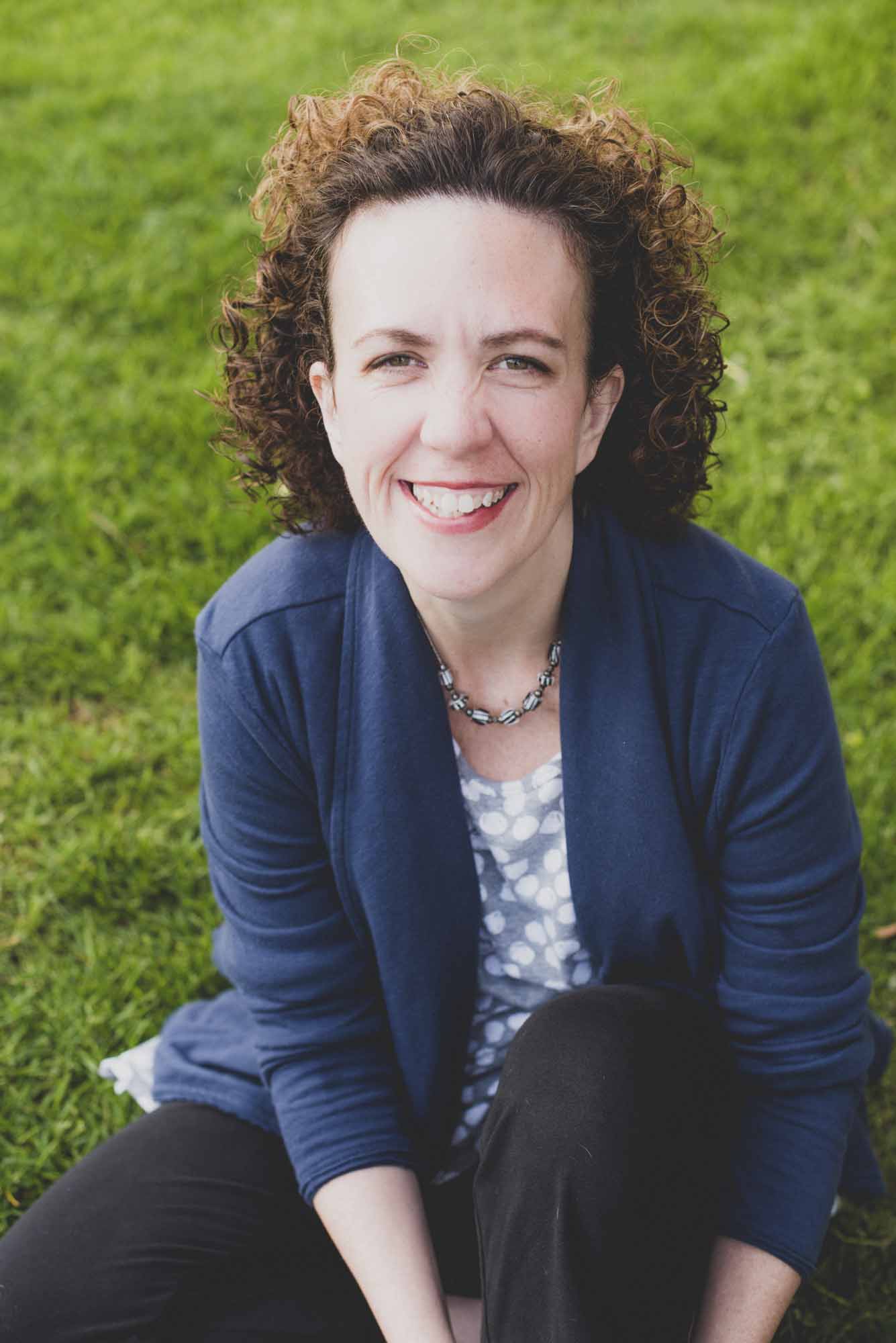 On episode 41 of 'Stand Out' we have a super important conversation with Lisa Witzleben, NAPO Member since 2016, who is one of few professional organizers out of Alaska. Lisa owns and operates Unclutter Me and specializes in disaster preparedness. In seven basic steps, she breaks down what we can do to be 100% prepared for almost anything that can come our way, including having cash available, keeping the most important documentation in a safe spot and making sure that you are able to take care of your pets should you need to vacate your home. Dealing with disaster and even possible death is not a topic that anyone enjoys talking about, but when you find yourself in such circumstances, having these procedures in place will make the process a lot easier for you and your family. Whether you are a residential organizer, a business to business organizer, a productivity specialist or anyone else who just wants to be vigilant about a disaster plan, this information is going to be invaluable to you, so be sure to join in on the conversation!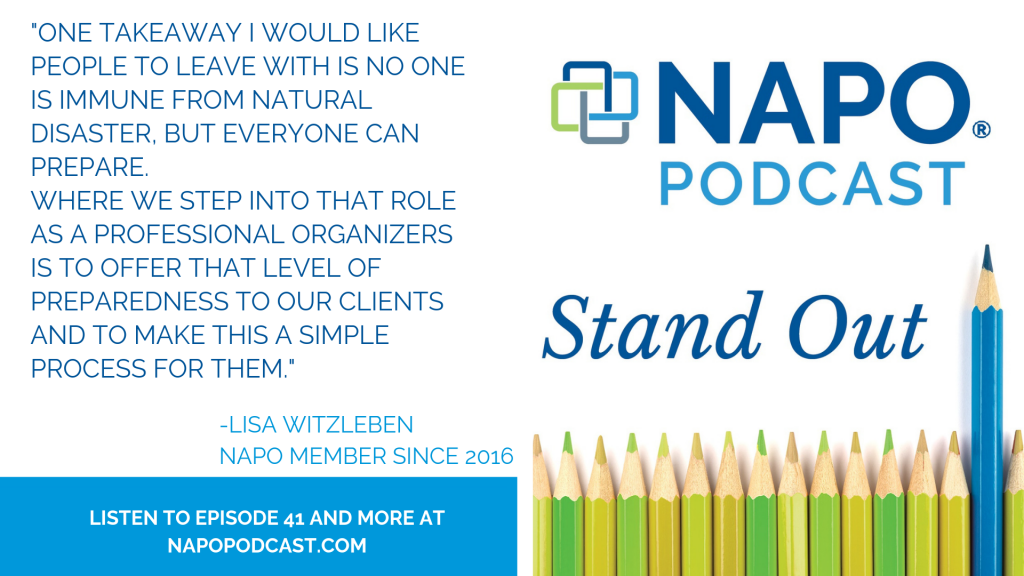 Key Points from This Episode:
The importance of disaster planning in giving you peace of mind.
The necessity of keeping cash somewhere easily accessible and secure.
Keeping electronics together in one space and having a standby power strip.
Why you need to have someone in another state as a point of contact.
Creating an emergency contact list and using social media to let others know you are safe.
And much more! 
Key Takeaways from this episode:
1. Create a memory tote for each person in the home. Includes items treasured
2. Create a "go folder" (both physical & digitally accessible) – includes birth certificates, passports, insurance, titles, end-of-life documentation, healthcare information
3. Establish an emergency cash fund – $300 in small nominal bills
4. Plug in electronics every night in a central location
5. Develop an area for emergency pet supplies
Links Mentioned in Today's Episode:
Lisa Witzleben — https://uncluttermeak.com/
Lisa Witzleben on LinkedIn — https://www.linkedin.com/in/lisa-witzleben-365843113/
Unclutter Me on Facebook — https://www.facebook.com/uncluttermealaska/
Unclutter Me on Instagram — https://www.instagram.com/unclutterme/
Holland America — https://www.hollandamerica.com/en_US.html
Gray Line Alaska — https://www.graylinealaska.com/
Alaska Railroad — https://www.alaskarailroad.com/
FEMA — https://www.fema.gov/
Ready — https://www.ready.gov/
Apple Pay — https://www.apple.com/apple-pay/
Venmo — https://venmo.com/
PayPal — https://www.paypal.com/